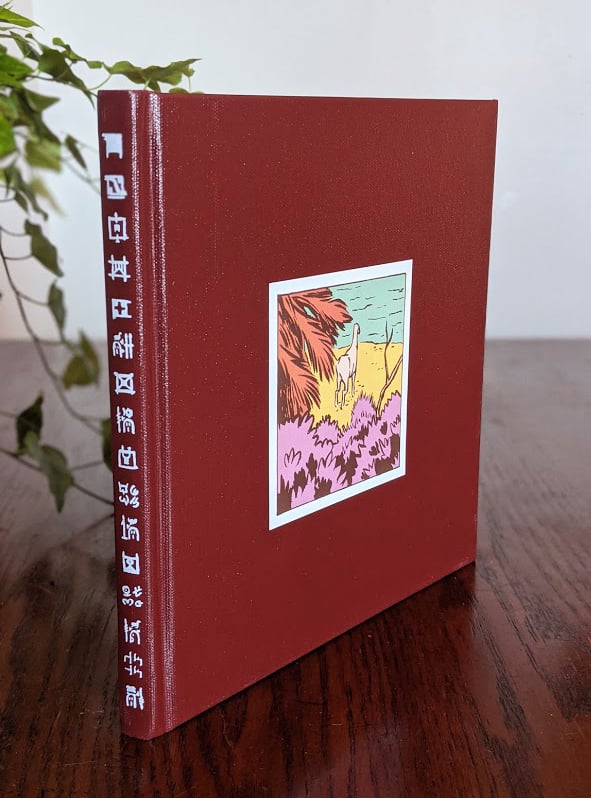 Anasazi - Hardcover Graphic Novel
8" x 8.5" Cloth Bound, Hardcover Graphic Novel. 208 pages. Full color. Die stamped spine.
Anasazi is a nearly wordless experimental graphic novel. Instead of dialogue, the reader is given 16 key glyph shapes which are translated over the course of the story's 16 chapters.
Anasazi is a story of war, assimilation, and cultural divisions on a colorful alien planet that combines elements of science fiction, fantasy, mythology, world history, and horror.
Check the book trailer on our Kickstarter page.